Max. Guests
1 Adults / 1 Children
Room Services
Widescreen TV
WiFi
Private Balcony
Coffee Maker
Mini Bar
Towels
Hair Dryer
Room Availability
Room Reviews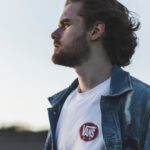 Ciaran Mccray - Lion / Paris
I stayed in a hotel for the first time ever and it was awesome! The bed was so comfy and the food was delicious. I would 100% recommend it to anyone traveling who needs a place to stay!
Mabel Hicks - Moscow / Russia
There's no better way to spend your vacations than at a stunning, luxurious and world-class hotel! I can't tell you how many times I've been to a hotel and had an amazing time.

Joanne Robinson - New York / USA
I have stayed at many hotels and I would say that this is one of my favorite places. From the moment I walked in, I felt a sense of calm and happiness, which made it hard to leave.